This piece was cross-posted here with permission from Vitamin W.
In our biggest campaign yet to support women-focused causes, VITAMIN W Media has partnered with Peabody Award-winning filmmaker Tracy Heather Strain to help raise funds for her documentary in development on Lorraine Hansberry, the iconic playwright and writer of A Raisin in the Sun. From June 20-July 19, we intend to raise $50,000 through this pro bono campaign.
We invite you to make a tax-deductible donation and share the campaign with your social media networks. A full list of donor benefits, including donor acknowledgement on the website and private screenings, are listed at the bottom of this page.** As an extra incentive, VITAMIN W is commissioning an original oil painting by Laura Kaelin and will award it to the donor with the greatest contribution. Please give $10–or $100 and help us bring this great American story to life.
CREATING A 3-D PORTRAIT OF A ROLE MODEL FOR ALL GENERATIONS
Groundbreaking Broadway hit "A Raisin in the Sun" has inspired generations since its premiere in 1959, but the story of the woman who wrote the play is an even more moving real-life drama.
Acclaimed playwright Lorraine Hansberry changed the way African-Americans were portrayed. Her play proved that a story about an American black family could appeal to white audiences and large numbers of African Americans would flock to the theater.
Yet, Hansberry would still not know the full scope of her impact. She died at 34 in 1965.
Since 2004, filmmaker and director Tracy Heather Strain has been working to bring the story of Hansberry to audiences.  The documentary is an attempt at presenting a broad, three-dimensional portrait of the playwright who challenged American theater, and the rest of the nation, to reach farther, defying stereotypes and boundaries of her time.
Strain is launching an ambitious transmedia project that follows Hansberry's life from Chicago's South Side in the 30s, to the swinging and progressive Greenwich Village in the 50s, to Hansberry's early death from pancreatic cancer in the 60s.
The documentary project has already received support from nearly a dozen foundations and agencies, such as the National Endowment for the Arts and the National Black Programming Collaborative. As well as the film, there will be videos and other materials for students and teachers, and a rich website that includes games, additional interviews with individuals who knew Hansberry, bibliographic materials, and interactive features where visitors can share stories about Hansberry, her writings and her life.
WHY EXACTLY IS HANSBERRY SO IMPORTANT?
Considered a classic, "A Raisin in the Sun" is one of the most read plays in schools, colleges and universities in North America. The 1961 film version starring Sidney Poitier and Ruby Dee continues to be shown across the country on screens big and small. In 2004, the very first Broadway revival of "A Raisin in the Sun" broke Broadway box office records. A new, younger and even more diverse audience flocked to Broadway to see it, and many more tuned into the TV movie version of the stage production featuring Sean "P.Diddy" Combs.
Despite the widespread interest in "A Raisin in the Sun, the name and story of its author is largely unknown. For those who have heard of her, Hansberry is a one-dimensional figure who died young. Yet, she is a complex and compelling character whose life tells the story of one individual's power to effect social and cultural change.
"I was born black and female," she famously said.  Her own story, presented in the posthumously produced play, "To be Young Gifted and Black," has moved thousands. Hansberry's words continue to resonate today–her quotes are tweeted and retweeted across the internet daily.
Yet Hansberry is still an anomaly in American theater–one of a handful of well-known female playwrights, and the most successful African-American female playwright ever.
"TO BE YOUNG, GIFTED AND BLACK"
Strain recently co-produced American Experience documentary "Silicon Valley" for WGBH. She also directed and wrote two episodes of "I'll Make Me a World: A Century of African-American Art"  as well as Unnatural Causes's "When the Bough Breaks" and American Experience's "Building the Alaska Highway."  Strain has also brought home a Peabody and other awards for her work. She is collaborating with Peabody-Awarding winning filmmaker and fellow Wellesley alumna Jamila Wignot on the documentary.
Strain herself was profoundly affected by Hansberry after her grandmother took her to see "To Be Young, Gifted and Black" when still in high school.  "I felt like I'd been introduced to a friend who was thought about things I did and could articulate aspects of my life though she lived a different one."
Back in the 1980s, as a recent college grad, Strain spent evenings at the the Boston Library researching the playwright's life–hoping to find a way to make more people aware of Hansberry's life and work. In 1989, Strain told Robert Nemiroff (Hansberry's ex-husband) that she wanted to do a documentary about Hansberry.  Nemiroff said there was a man who was already working on a documentary.
But fate had a way of intervening again. In 1997, by then a new director/producer, Strain was able to incorporate a story about "A Raisin in the Sun" getting to Broadway within a larger film for "The Dream Keepers" in Blackside's PBS series I'LL MAKE ME A WORLD about the opportunities and limits for African-American artists in post-World War II America. That documentary also included narratives about James Baldwin and black ballet dancers in the 1950s and early '60s.
Yet, working on this short Hansberry segment renewed Strain's interest in a longer piece about Hansberry's life, work and art. In 2004, Strain was at the Independent Filmmaker Project and a friend connected her with a man who was working on a project about Hansberry and was looking for a director. It turned out to be the same man Nemiroff had referred to back in 1989. They joined forces.
"Lorraine Hansberry's story provides a critical opportunity to deepen the public understanding of the experiences and contributions of African-American women to the American experience," says Strain. "Hansberry lived through The Great Depression, end of The Great Migration, World War II, the Cold War and Civil Rights Movement—four decades in United States and African-American history typified by profound social, political and cultural transformations in which artists and public intellectuals played considerable roles."
Hansberry was an early participant in the modern civil rights, feminist, black nationalist, peace, and gay/lesbian movements that were gaining momentum during her brief lifetime.
Strain feels that the time is right to capitalize on the increased visibility and continued popularity of the play.  Several recent theatrical productions directly reference "A Raisin in the Sun," such as Bruce Norris's Tony Award and Pulitzer Prize winning "Clybourne Park" and Kwame Kwei-Armah's recent "Beneatha's Place." Other young playwrights are finding inspiration in Hansberry's work and themes, including Lydia Diamond, Kirsten Greenidge and Robert O'Hara, among others.
With 19 interviews already shot—including Ruby Dee, Sidney Poitier, Harry Belafonte as well as Hansberry's sister and cousin, Strain envisions the documentary to tell Hansberry's story through the voices of those who knew her. Strain's goal is to complete the project in time for the 50th anniversary of Hansberry's death in 2015.
Strain and her team need to raise 75% of the total funding for the documentary project. They've already received grant support, personal donations and the funds to get them through the first phase of the production but what they need now is the level of funding that will allow them to work full-time until it is completed. Strain also needs to hire collaborators and pay licensing fees for photographs, archival film and video, music, articles, etc. in all media so that can  people experience Hansberry on a variety of media platforms.
Strain says, "More than anything, though, Hansberry embodied the determination of so many African Americans to build on the promise rekindled by World War II—the promise of a multi-racial democracy".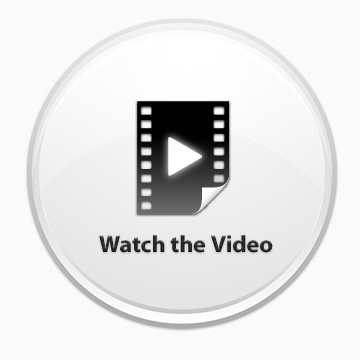 ** LORRAINE HANSBERRY CAMPAIGN BENEFITS**
Note: All donations to the Lorraine Hansberry Documentary Project are made to Filmmaker Collaborative, Inc., a 501(c)(3) entity, and are tax-deductible to the full extent provided by law. The tax-deductible amount excludes a 5% fee charged by the Filmmaker Collaborative, the Project's fiscal sponsor, and the value of any thank-you gifts received by the donor. Each donor will receive a letter acknowledging her/his contribution. If you would not like to receive a thank-you gift, please email frederic@vitaminw.co.
$1000 or more:
*  Funder / Supporter credit on the film [pending final approval of  broadcasters]
*  A private online screening and online post-screening Q&A with the filmmaker.
*  Plus all elements listed below
$500 or more
*  A signed movie poster
*  Plus all elements listed below
$100 or more
*  A one-time digital download of the documentary
*  Plus all elements listed below
$50 or more
*  Lorraine Hansberry magnet
*  Plus all elements listed below
$10 or more
*  Donor name listed on the Lorraine Hansberry Documentary Project Facebook page
*  Donor name listed on the Lorraine Hansberry Documentary Project website when it launches
f